Aida Aimanuddin & Dk Amirah Najibah Pg Aliuddin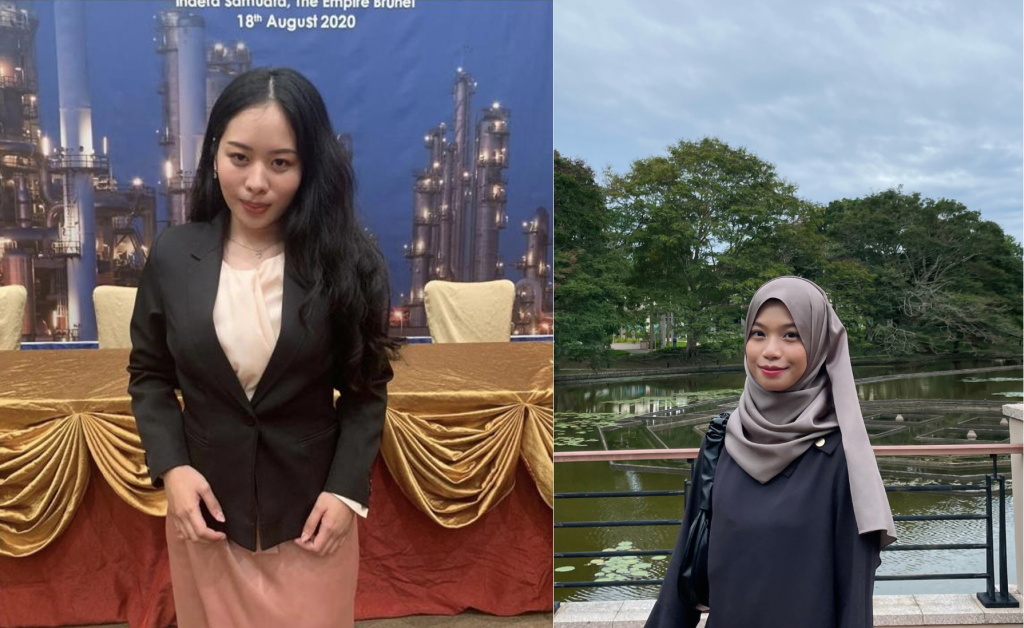 The motivation for participating in ASEAN DSE for us, Team Brunei Adventurer, was to look further into issues experienced in ASEAN that we can play apart. It was also an opportunity to gain exposure to data analytics, the growing demand for skill acquisition,and familiarity with SAP Analytics Cloud. SAP Analytics Cloud helps facilitate data management and help creating the storyboard efficiently; it can analyse data rapidly and is customisable.
We wanted to address sustainable fashion to turn this challenge into a potential advantage. We proposed to bring the latest automated, science-backed analysis of sustainability claims and transparency on the cost of clothes in real-time to drive fashion into a force for good. This concept is intended to encourage consumers to reconsider their actions to contribute to the "Less consume, Less demand, Less production" movement.
We are two Bachelor of Engineering students. Aida Aimanuddin was awarded a scholarship for her undergraduate degree and will be employed by the oil and gas company upon graduation. With the data analytics skills, she will be able to assess data in the processing refinery plant more efficiently. Since data is created every minute in the refinery, she can grasp and apply data management skills to her daily routine work. While Dk Amirah Najibah Pg Aliuddin wishes to pursue a PhD, she acknowledges that the experience has enabled her to hone abilities that will make her a better researcher, such as managing big data, enhancing inferencing skills and ease of delivering data. This experience made her feel a step toward data analytics. Overall, this engagement was a wonderful experience in which we could acquire skills that will be beneficial for us personally and professionally in our future endeavours. The ASEAN DSE is an excellent platform for developing data analytics skills and gaining exposure to eye-opening sustainability issues in ASEAN. We strongly recommend it to the youth of all ASEAN countries.