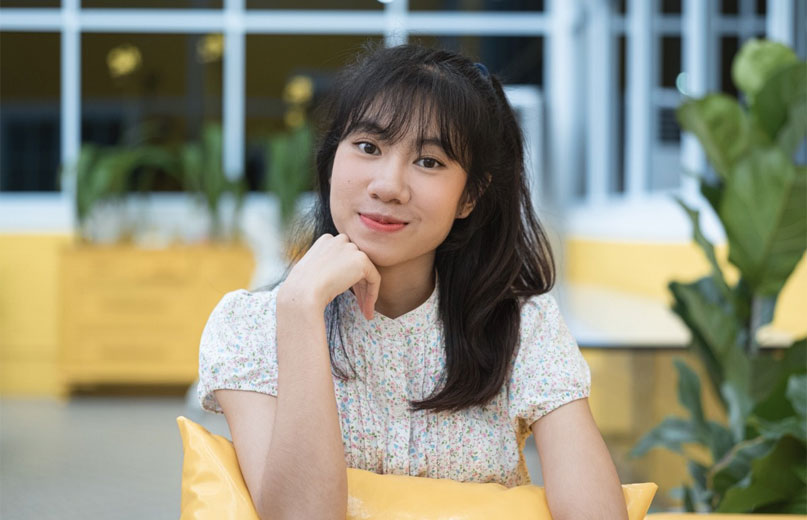 Winning the ASEAN Data Science Explorers 2018 as the National Winner for Lao PDR has contributed to Alouny's journey in becoming the person she is today. With her long-running passion for environmental issues, she co-founded the 2nd Hand World, a marketplace for secondhand products, donation, and exchange that aspires to bring solutions to the existing waste problem.
Starting as a project for the UNDP innovation challenge on waste management, Alouny and her team managed to win a small grant to pilot the project. "1 person in Vientiane Capital throw away used items at least 50 items each year, which pollute the landfill and the air if they were to be disposed of. So, we want to become the largest, most reliable marketplace where secondhand products seamlessly connect everyone together", explained Alouny.
Becoming a co-founder of 2nd Hand World is certainly not an easy task. She had to learn to manage a real team involving more than 70 lives and challenge the way of how society thinks about used goods. Despite all the challenges and doubts, Alouny and her team managed to successfully organize their first event which got a lot of attention from locals and foreigners in Vientiane Capital. They also had astounding records of sales of 2,000 secondhand products per day during the event. This event also gave the volunteering 70 youths a fruitful experience and further raised their awareness on the issues of climate change.
Alouny's journey of creating real impacts on the community inspires us to keep motivated towards reaching our goals to contribute to a better society. To follow her steps, Alouny also mentioned a few key takeaways for us to keep in mind. The first one is to clearly set our goals and purposes. Be sure of why we want to do the things we do and what we want to achieve from doing that. This will help us ignore all the distracting voices and keep us right on track. Second, teammates do matter! No one can walk alone. Find and take care of the right teammates who will back us up when we're about to fall, motivate us not to give up, and support us like a family. Then, we also need to remember that it's not going to be perfect the first time. Do not feel stressed out if it's not 100% in the beginning because a start-up is a long run. Endure with the mistakes and learn from them. Running a start-up is like a marathon. We will face successes, we will face failures. We need to stay true to what we believe in, and the wait is worthwhile. In the end, even if it's back to the ground again, at least we can tell everyone that we've been there before. Do not be scared to start over again, and maybe the next time, we won't visit the same situation. "Keep going, and you'll get there." – Alouny