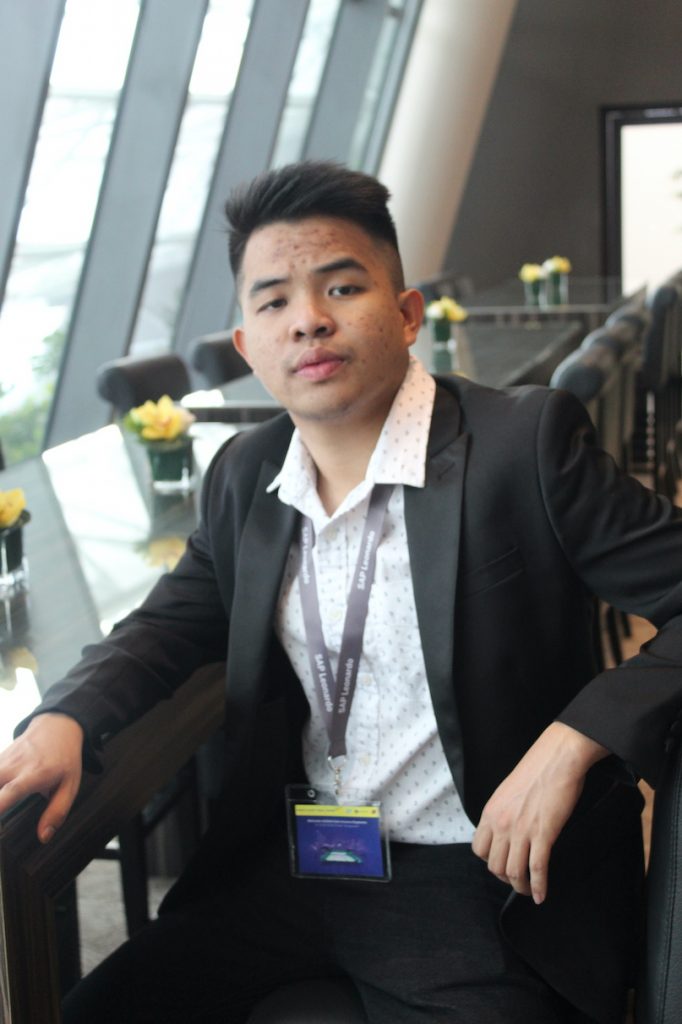 Team Dimicrocambio of the Philippines, comprising Jade Hizon and John Rusty Perena from the Nueva Ecija University of Science and Technology, came in second place with the project, 'Recalibrating educational gears through entrepreneurship education.'
Their project focused on how entrepreneurship education can empower students to turn their ideas into actions. It aims to produce graduates who are job creators and professionals with an entrepreneurial spirit who are more productive and self-sufficient in a bid to solve the perennial problem of unemployment in the region.
The experience was memorable for Jade and Rusty, who first bested Team Bazinga of Mapua University and Team Tony of De La Salle University in the Philippine national finals before moving on to the regional finals to become the runner up among all ASEAN country finalists.
Jade and Rusty had to overcome many obstacles during the conceptualisation period of their storyboard and throughout their ASEAN DSE journey. Jade told us that his partner and he had to travel to nearby shopping malls just to use the internet service there as the internet service where they were living was unstable and slow. Yet this did not stop Jade and Rusty in their journey of winning the Philippines National Finals and placing second in the Regional Finals. In addition, Jade and Rusty were nearly left unable to join the National Finals due to Typhoon Mangkhut (Typhoon Ompong) which hit the Philippines on September 7, 2018 – September 17, 2018. Their coach told them that they would not be able to travel due to floods caused by the typhoon. Luckily the National Finals were rescheduled to 19 September 2018.
Jade also told us that he is extremely grateful and appreciative of the help and support that SAP Philippines gave to him. Jade said that Mr. Edler Panlilio, Managing Director of SAP Philippines, gave them useful insights on how to improve their storyboard, including provoding more evidence that their proposed solutions and recommendations would be feasible to be implemented across the ASEAN region. Also, on 16-17 October 2018, with support from SAP Philippines Jade and Rusty travelled to SAP Philippines office to have an intensive training session with Mr. Edler Panlilio, Mr. Alain Daniel Amarante, and Ms. Sarah Dimakuta. Jade said that they gave him suggestions and recommendations on how to make his storyboard more compact and outstanding. helping him tremendously in securing second place in the Regional Finals. After they emerged as 1st runner ups for the Regional Finals, Jade and Rusty were approached by a review centre that offered them a free review session for their Licensure Examination. Jade also told us how much this positive experience has impacted his personal development. He says that he is now more confident in his public speaking and presentation skills. He added that after conquering the ASEAN stage whenever he must speak in front of a large crowd, he does not waver. In addition, Jade was also requested several times to share his experiences with new students that will join the competition.