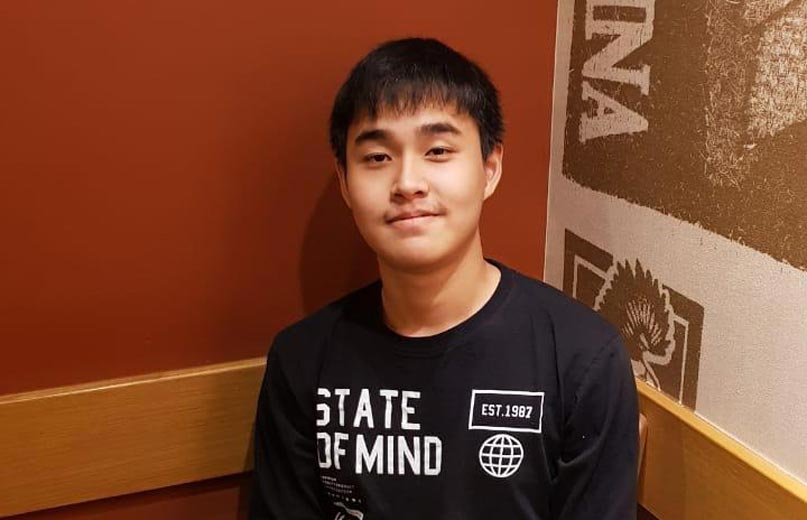 Owen Gunawan, one of the ASEAN DSE 2018 alumni, is currently working as Product Operations in a renowned gaming company especially in South East Asia, Garena. He said that Data science/data analytics is definitely helpful in his job, since he needs to take a look at data to enhance future in-game for the players, and provide better experience for them. Besides, having the ability to come up with ideas and solutions is also the traits needed as these are essentials in coming up with new features in the game.
He got to know ASEAN DSE programme because his partner invited him to join the competition. He was quite interested in it because not only does he have a bit of computer science background, but he also loves to propose solutions for numerous problems facing human beings. This motivated him to join the competition.
By joining ASEAN DSE competition, he definitely got a bigger point of view of how we can use data to generate insights, findings, and give solutions for various kinds of problems. Also, he learned to present a solution to various experts in the industry. This made him really nervous but excited at the same time. He also took an advantage of participating in a team since he could get a help from his partner in brainstorming and coming up with the solution for the proposed problem.
After graduating ASEAN DSE, he was invited to be a facilitator of the training session on SAP Analytics Cloud. He accepted the proposal since he would like to share the knowledge he has and by supporting this programme, he hoped that this opportunity to learn together could give an impact on as many people as possible.
He pointed out the difference between participating as a participant and as a facilitator. As a participant, he focused more on coming up with solutions putting the skills into practice. While as a facilitator, the goal was to spread the knowledge in order to share the skill instead of focusing on competing. But both actually provided him with some similar skillset, which are presentation skill and data analytics skill as well.
To achieve his goal as a facilitator, he tried his best to ask about progress of each participant and always remind them to ask questions if they have any problem. He also tried to include all the participants in the practice to make sure everyone gets roughly the same experience and be able to experiment by themselves after the end of the session.
He described ASEAN DSE programme as "Data for Future World "and highly recommended this programme to youths in ASEAN. There are few reasons for this but most importantly, it provides various skill sets and even an exclusive access to SAP Analytics Cloud for FREE. Youths can explore whatever they would like to and use it to the extent of their heart. Besides, there are people from other countries and cultures to be friends with, so that youths can gain more connections aside from the learning process and skills! What's more, there's nothing to lose in that participants can get free access regardless of whether you win in the programme or not and winning it will even give you some cash money, and a free travel to different places in South East Asia (it changes every year).