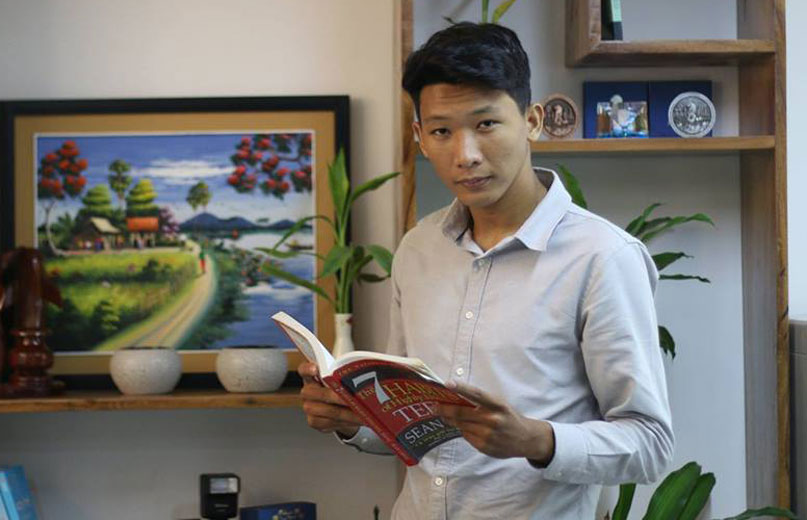 To begin with, the motivation of participating in ASEAN DSE was his curiosity with data analytics. He was eager to learn about the process of data analytics as well as to share his concerns and suggestion related to the issues in the community. On top of that, he found that this program is a good platform to enlarge network aside from building analytics skills. So, he expected to share his experience with others. Through this program, he could truly understand that, in this age of industrial 4.0, the usage of data can shape the ways of our living. Even nowadays, he tries to employ the data analytic skills that he has learned to every aspect of life.
He didn't end up being a participant but became the facilitator of enablement session in order to pay back what he gained from ASEAN DSE and to provide the opportunity to disadvantaged youths. As a facilitator, he was able to share how SAC works based on what he had already learned as a participant. With a great passion, he explained the core concept of the training, providing more examples and encouraging questions to participants. Moreover, he tried to identify the ability of each participant to make sure they were following well.
He highly recommends ASEAN DSE to youths all around the ASEAN countries, describing ASEAN DSE as "Data and Friends" in that it is a good platform to explore data analytics skill as well as building network with other youths living in ASEAN countries.