Peng Jingying and Ng Ying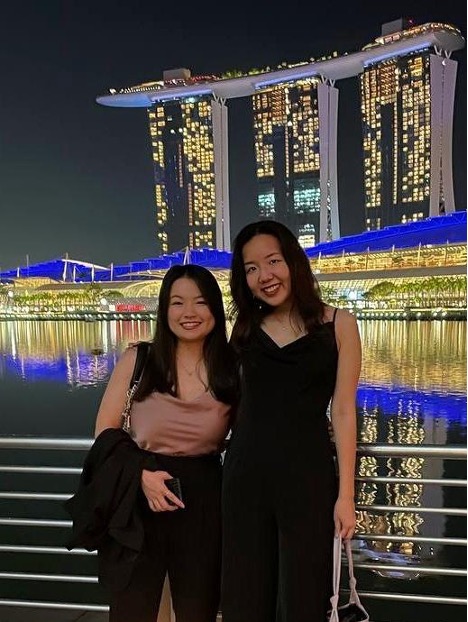 As students of Business Analytics and Social Science, tackling challenges faced on a societal level was always in our area of interest. Jingying had prior experience in data analysis as it was often used in her academic projects and assignments. Therefore, by joining ASEAN DSE we could apply her theoretical knowledge into practical socio-economic issues that are affecting our community. Furthermore, we have always believed that ASEAN is a crucial global player to enact good change. Therefore, we wanted to curate solutions that can connect stakeholders across ASEAN to build change better.  
  
One of the major challenges we faced was using SAP Analytics Cloud to develop our data visualisations. However, the resources provided mentorships and enablement sessions were very useful. 
 
In our solution, we tackled SDG8 on Decent Work and Economic Growth, and SDG12 on Responsible Consumption and Production. More specifically, we wanted to build a sustainable green economy by matching green talents to green jobs and fostering green partnerships to meet demand. Currently, and in the foreseeable future, green jobs are on the rise and there is a pressing need for green talents and partnerships. We wanted to increase employment opportunities across ASEAN and encourage green collaboration across industries and countries. 
 
 The application and usage of real-life data in social-economic perspective broadened our horizon on how data is truly applicable and useful in almost all parts of our lives. This experience allowed us to learn technical skills of data visualisation using SAP Analytics Cloud, and also honed soft skills of critical thinking and being analytical. We look forward to applying these relevant skills in my future career to take on the new knowledge acquired from this experience to create change in my community.