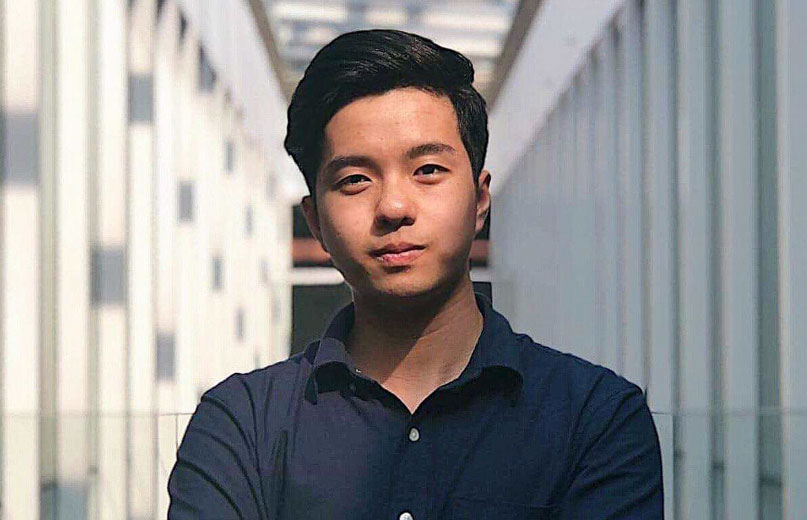 As ASEAN Data Science Explorers has proceeded to the Regional Finals Round and will soon discover the winner of this year, let's look back on some of our alumni and see how ADSE has become an unforgettable part of their life journey.
ADSE 2019 winner – Trung Vu has just graduated from RMIT University, Vietnam, and is currently working as a Business Analyst (Junior Management Consultant) at The Boston Consulting Group. He loves nature, music, and is a big fan of traveling. He had the chance to study abroad in Australia and work at National Australia Bank. Trung is passionate about helping developing economies and communities prosper in a sustainable way and creating a positive impact on his communities.
Trung said he accidentally "bumped into" ADSE when he was on his exchange to Australia. During the time studying abroad, he noticed that data analytics is becoming increasingly important both as a distinct field, and as a tool in business studies. Luckily, ASEAN Data Science Explorers was open to registration at that time, so he decided to give it a go. It was a great opportunity to expand the knowledge acquired in undergraduate courses and self-study, to gain exposure to SAP's software, or to know what economic policy consulting for ASEAN is like.
There are at least three things he learned throughout his journey at ADSE 2019. First are technical skills, including data analytics and SAP software, which are crucial for his job in business. Second are soft skills, such as presentation (which he believes to be extremely important), report writing, or policy consulting. And last is the small yet invaluable pieces of information he got via interactions with people along the way, who were his mentor, judges, fellow students, or staff.
One of the most unforgettable experiences for him was the trip to Bangkok. It was the first time he ever traveled for a competition, so he felt honored. But perhaps most importantly, the biggest highlight was the huge network opened to him there: fellow students from all 10 ASEAN countries, representatives from ASEAN, UN, SAP, and many other organizations. "We got to discuss our idea with experienced professionals and policy-makers to help make our vision for minorities come true." He also had the opportunity to tour the UN building in Thailand and attend workshops there, along with many other networking activities.
"Winning the regional round was definitely my greatest achievement, as I never even thought I could get so far." But besides that, learning the SAC Cloud software and honing his data analytics, presentation skills, and most importantly, doing something beneficial to the greater community are what gave him a proud sense of achievement.
Trung highly recommended young enthusiastic students to get out of their comfort zone and give it a try at ADSE. "Just as I found ADSE, I would like to advise all of my fellow students to seek exposure to diverse fields and cultures, and search for whatever way to learn what you're passionate about (such as a competition as a way to open doors)." Only time can tell how far you can go.