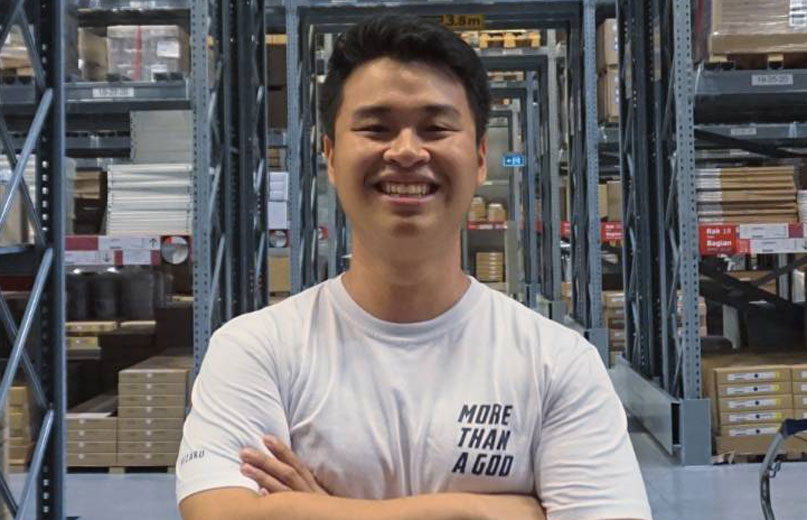 Hi, nice to meet you! I am Willy Pratama Gunawan, Indonesia National Champion for ADSE 2018. I want to share a brief journey on what's happening in my life succeeding ADSE. I would say joining ADSE is a tremendous experience, as I got such privilege to connect with great people in South East Asia even to the extent of C-Level connection in diversified industries and introduce me in international community through ASEAN-German event initiated by GIZ to speak for youth opinion and perspective relates to various issues in ASEAN. It's such an unfortunate as at that time I couldn't attend it as I am reserved for another events, but I am looking forward for another opportunity in the future.
Not limited to that, the experience I've got in ADSE led me to another accomplishments, such as becoming one of the Young Leaders for Indonesia by McKinsey & Co National Wave 11 Graduate after outcompeting thousands of brilliant Indonesian scholars across Asia. It all thanks to the holistic perspective, analytical skill, and critical mindset I have shaped during ADSE while conducting comprehensive research toward the problems for then strategically placing the right solution in order to create a massive impact with minimum effort possible.
ADSE also play a significant role in my university life achievements, giving me one of the top-notch credentials that allow me to be granted with WIBOWO Award (given to only one Best Graduate of 2015's Class) and Best Graduate Award in Faculty Level. Regional wide exposure of competitiveness and experience has led me to where I am today, and I am so grateful for it.
Currently, I am working in the market leader of telecommunication company, specifically as product team member in the new business division which targeted Gen Z/youngster segment known as by.U. It's a place that entrust me to contribute ideas for solving real business case/users pain points. As I am equipped with these critical, analytical & holistic thinking skills, this become such leverage for me to multiply contributions in my current workplace. Today, analyzing the right problems and placing the right solution is my daily activities at work, in which I enjoy very much. My team and I work so hard hence the delivered products would make the real users happy!
This is only a little part of my journey, the beginning, a very long journey ahead awaits to be explored. Behind all these happy stories, there are sleepless night, hard work and countless of not fun parts lies. It is a process and we need to get used to it in the journey of success. In my perspective, to become a great future leader, work life balance will just be a myth. So, enjoy the process because the success is happening throughout the journey, not an end destination.